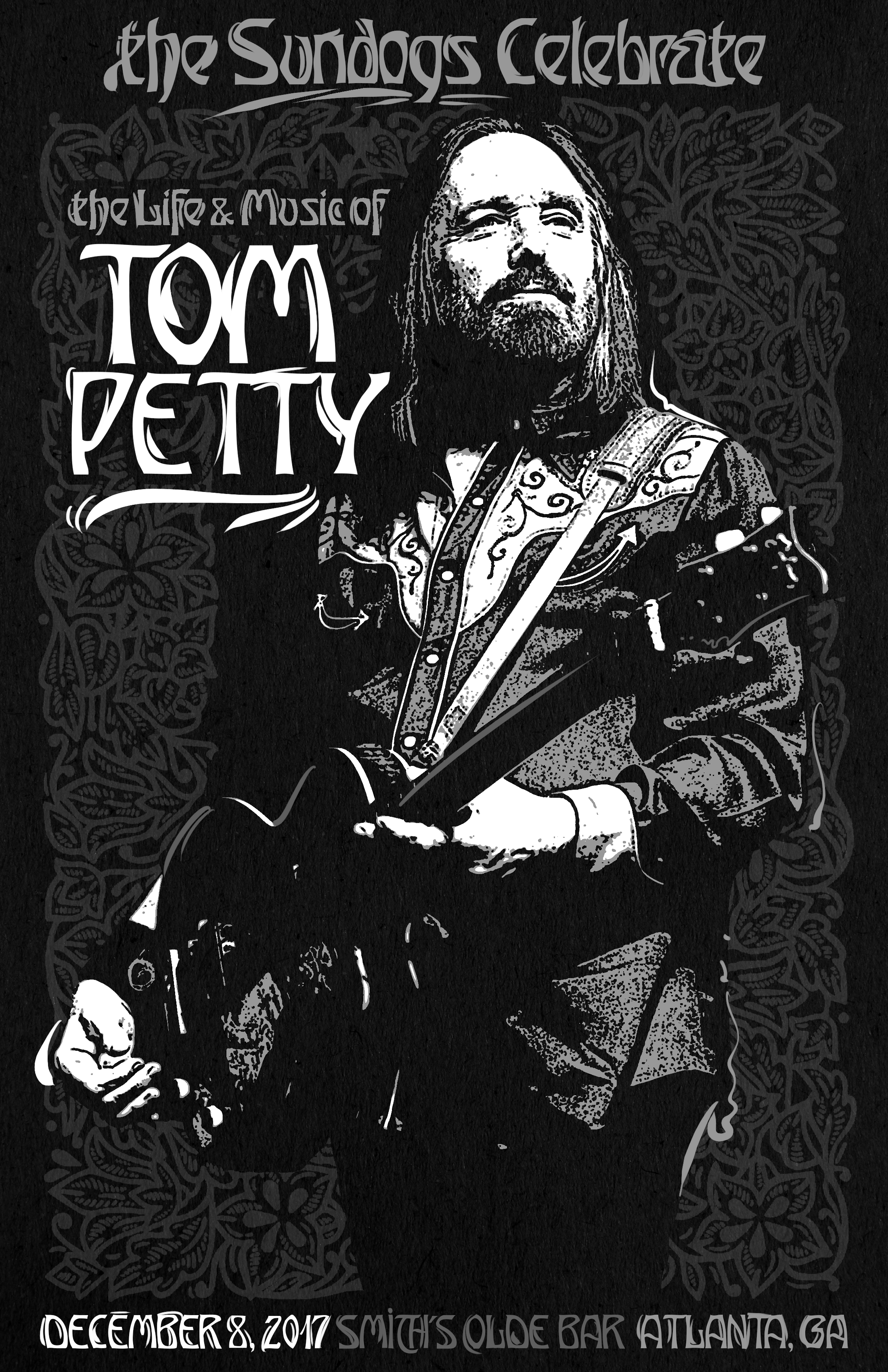 On Friday, December 8th at Smith's Olde Bar, The Sundogs will present THE TOM PETTY SHOW, for the 8th consecutive year and certainly most emotional and important. Tom's shocking passing in October has left an unmistakable void in the world, but thankfully his songs are eternal. On this evening, The Sundogs will look to channel all of those emotions into an incredible rock 'n roll show filled with his hits, rarities and b-sides with a full house singing along to every damned word.
Keeping it in the family this year, The Haraway Brothers will open the show at 9 PM with a set from their
latest release "The Haraway Brothers Wish You Love & Luck in the World."
This is a special show, so we urge you to buy TICKETS in advance. VIP tables are also available for groups.
Tom never quit, never rested on his laurels and never stopped trying to top himself. THAT's the spirit The Sundogs will bring to this show.