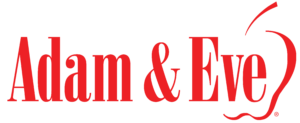 Adamandeve.com, America's most trusted source for adult products, is back this month with new results from its annual sex survey. This time, the company asked over 1,000 adults if their partners are aware they have sex toys, and the results may shock you. Of those polled, 66% of the women and 54% of the men said their partners knew about their sex toys. Only 34% of the women versus 46% of the men did not let their partners know they had sex toys.
"Sex toys are wonderful to use alone or with a partner," says adamandeve.com sexpert Dr. Kat Van Kirk. "Instead of hiding your toy from your significant other, I'd suggest asking how your partner feels about incorporating a toy into your lovemaking. You may be pleasantly surprised! Sometimes shopping online together for a couples toy can help both of you feel less intimidated."
Adam & Eve stores provide a safe, friendly environment for women, men and couples to explore romance and erotica. With everything from lingerie to bachelor and bachelorette gifts to instructional manuals and toys & games designed specifically to re-ignite the spark, Adam & Eve stores has something for the sensualists in everyone. Adam & Eve maintains the integrity that its customers have come to expect over the years.
For interviews, photos or press kit, please contact Lorrie Dixson of Eskimo Advertising at lorrie@eskimoadvertising.com. For additional information about Adam & Eve of North and South Carolina, visit www.shopatadameve.com.