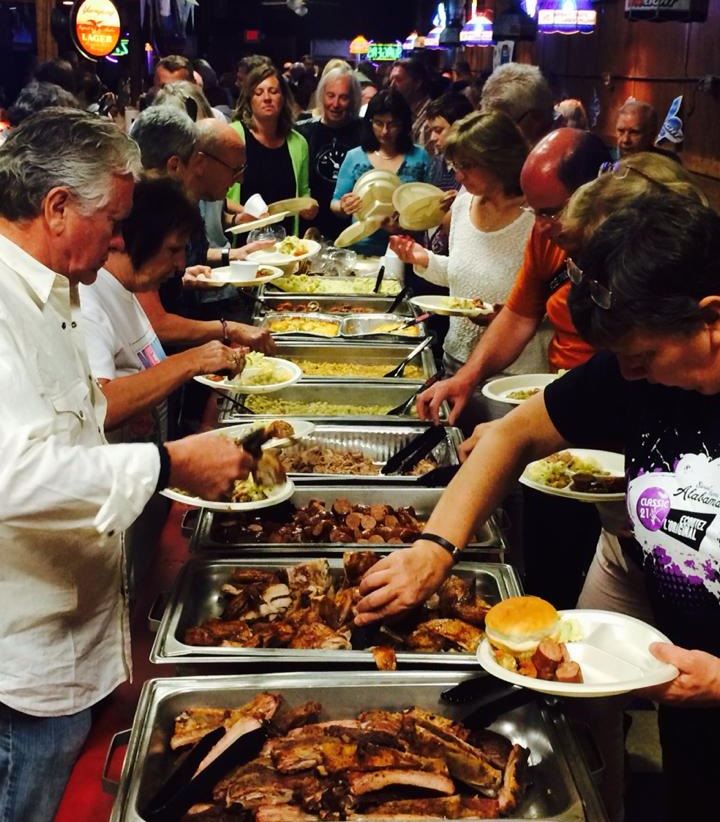 Moe's Original Bar B Que is coming to Montgomery in the early summer to 1051 East Fairview Avenue in the former Sinclair's location in the Old Cloverdale neighborhood. A perfect spot for families, professionals and college students in the area, this fast casual restaurant will provide award-winning Southern BBQ, down home sides and fresh desserts daily for lunch and dinner. Offering premium catering services and large takeout orders, the service-oriented staff will also be ready to accommodate any size group or party. Complete with distressed wood paneling, sports and music memorabilia on the walls, the 2500 square foot interior will seat around 120 patrons total with 65 guests in the dining room, 30 at the bar and 25 on the patio. There will also be occasional acoustic music plus other entertainment as well as a full premium bar complete with multiple TVs featuring concerts or sports.
"After working for Moe's Original Bar B Que at the headquarters in Colorado in the summer of 2010, I later went back to Tuscaloosa to finish college, only to move back to Vail to train for four more years ," said co-owner Hill Lubin. "At this point I loved the company's history and knew I wanted to be a part of the future by bringing the successful concept back to my hometown. It took my partner, Richard Boyles, and I three years to find the perfect spot as we knew that this neighborhood with a really relaxed and artsy feel would be a phenomenal location for the brand."
Recognized with many awards, Moe's Original Bar B Que has been named one of the Top 10 Rib Joints in the U.S. by Relish and Top 10 BBQ Chains in America by USA Today and The Daily Meal. Moe's Original Bar B Que features award-winning pulled pork, ribs, wings, turkey and chicken smoked over hardwood served along with Catfish and a Shrimp sandwich. Additionally, a daily rotation of traditional, traditional sides and house-made desserts are prepared fresh from recipes passed down for generations. In 15 years, Moe's Original Bar B Que has grown from a junkyard pit to over 50 successful restaurants in 16 states.