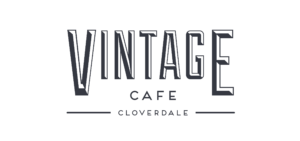 Vintage Hospitality Group is proud to introduce Vintage Café. Coming in late summer/early fall opening to the Old Cloverdale neighborhood, the new concept will be located at 416 Cloverdale Road in the old Regions Bank building, across from Vintage Year. While its flagship restaurant is a fine dining restaurant, Vintage Café will be a coffee and retail shop as well as an eatery featuring healthy options for breakfast and lunch along with pastries, fresh salads, baked goods, crepes, grilled paninis along with grab and go items. With indoor/outdoor seating and open daily from 7am – 3pm, the new bistro will also feature drive thru and walk up windows for picking up high quality coffees, lattes, and cappuccinos.
"We look forward to adding this complementary concept to the already successful businesses in this well known area," said Vintage Hospitality Group Proprietor Jud Blount. "As I grew up in this neighborhood and have worked on the 400 block of Cloverdale Road for over 20 years, I knew this historic building that served as a bank for 62 years would be the perfect spot."
Blount and his Vintage Hospitality Group team of General Manager Chase Brown, Assistant General Manager Bryan Wooden, and Executive Chef Eric Rivera have over 50 years of experience in the restaurant and hospitality industry. The Vintage Year has been an important part of the fabric of Montgomery's social scene since 1984. What began as Montgomery's only specialty wine shop soon became a destination for gourmet lunches and later dinner entrees that accompany the extensive selection of wines. The Vintage Year has held the honor as one of the Capitol's favorite dining experiences for decades with over a quarter century of stories to be told. Over the years, the restaurant has changed ownership but the focus remains the same. The Vintage Hospitality Group is dedicated to providing guests with the finest food, outstanding wines and spirits along with excellent customer service.
For additional information, interviews or photos, please contact Lorrie Dixson Griggs of Eskimo Advertising at lorrie@eskimoadvertising.com. For more information about Vintage Year, visit www.vymgm.com.