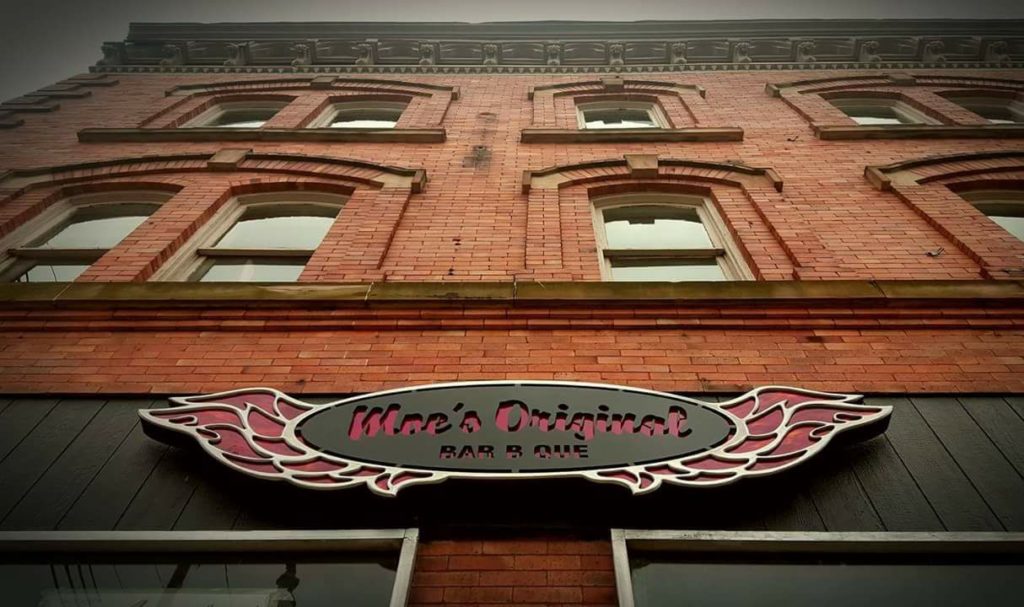 With a successful restaurant already in Granville, Moe's Original Bar B Que is set to open a new location in late May in downtown Newark, just off the square at 21 W Church Street. Moe's original style of Alabama BBQ, Southern sides and fresh desserts will be the staple items along with seafood and tempeh options. Opening Monday-Saturday for lunch and dinner at 11am, the fast casual restaurant also will offer large party takeout orders and full service catering.
"We thought with all of the revitalization downtown that Newark was a perfect spot for our second family-friendly restaurant," said co-owner Kara Gallagher. "We even have a Mini Moe's area complete with a shack, little picnic table, and flying pigs on the wall to keep the kids entertained while the parents can enjoy a cold beverage from our full premium bar."
Recognized with many awards, Moe's Original Bar B Que has been named one of the Top 10 Rib Joints in the U.S. by Relish and Top 10 BBQ Chains in America by USA Today and The Daily Meal. Moe's Original Bar B Que features award-winning pulled pork, ribs, wings, turkey and chicken smoked over hardwood served along with Catfish and a Shrimp sandwich. Additionally, a daily rotation of traditional sides and house-made desserts are prepared fresh from recipes passed down for generations. In 15 years, Moe's Original Bar B Que has grown from a junkyard pit to over 50 successful restaurants in 16 states.