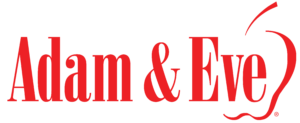 At the end of the month, Adam & Eve plans to unveil another retail store at 860 Hwy 17 South, Unit C in North Myrtle Beach. This 2500 square foot store will be the sixteenth in North and South Carolina started by franchisee Sactacular Holdings. Long recognized as the industry leader, Adam & Eve continues to set the standard within the adult industry, by offering only the highest quality products and maintaining the integrity that our customers have come to expect.
"We have been looking for the right spot in North Myrtle Beach for many years now to complement our Myrtle Beach location," said Sactacular Holdings CEO Jason Hoke. "We were thrilled to find this iconic location that is highly visible and instantly recognizable to both the local residents as well as vacationing visitors."
Adam & Eve stores provide a safe, friendly environment for women, men and couples to explore romance and erotica. With everything from lingerie to bachelor and bachelorette gifts to instructional manuals and toys & games designed specifically to re-ignite the spark, Adam & Eve stores has something for the sensualists in everyone. Adam & Eve maintains the integrity that its customers have come to expect over the years.
For interviews, photos or press kit, please contact Lorrie Dixson of Eskimo Advertising at lorrie@eskimoadvertising.com. For additional information about Adam & Eve of North and South Carolina, visit www.shopatadameve.com.